is an office for architecture and beyond founded in 2020 marking an optimistic beginning to rethink and improve the built environment of the future

We celebrate sustainability, conscious design and social awareness as the fundamental parameters for shaping environments
This website is our platform to share ideas and bring forward relevant research


GARDEN ACROSS THE RIVER is a delicate addition to a scenic etnographic farmstead - a memorial museum of a two historical figures of Lithuanian literature.

Competition, 2nd Prize
2023

READ MORE
ABOUT FOREST is a winning competition entry for the National Forestry Headquarters - a landmark for timber institution building and a pilot project to kick start the new era of sustainable architecture in Lithuania.

Competition, 1st Prize
2022 - ...

READ MORE
FORUM is a concept for the new National TV and Radio Campus of Lithuania that offers an open and transparent platform for contemporary democratic broadcaster.

Competition
2021

READ MORE
THREE PIECES OF TURKU is a masterplan for Linnanniemi port area surrounding one of the oldest Northern European medieval castles, passenger ferry terminal and Maritime museum.

Competition, 1st Prize
2020 - ...


READ MORE

OPEN PAVILION - a tent-like structure designed to accommodate national pavilion in Expo 2020 Dubai.

Competition, 2nd Prize
2019

READ MORE
CLUSTER OF SPACES is a collection of small scale, old-town like, diverse plazas and buildings - a hotel and lyceum ensamble in Vilnius.

Competition, 2nd Prize
2019

READ MORE
HOUSE AND THE RIVER - a sliced volume for living with close relationship to its surrounding nature.

Completed, 2020


READ MORE
ASSEMBLAGE is a competition proposal for the new Art Centre in an industrial Eastern European city that weaves together indoor and outdoor spaces for spontanious interactions revitalizing an expired cinema building with its premises.

Competition, 3rd Prize
2018

READ MORE
NAKED HOUSE - vacation villa with erased boundaries between interior and nature to expand the quality of living near the lake.
Under construction
2019 - ...
MORE SOON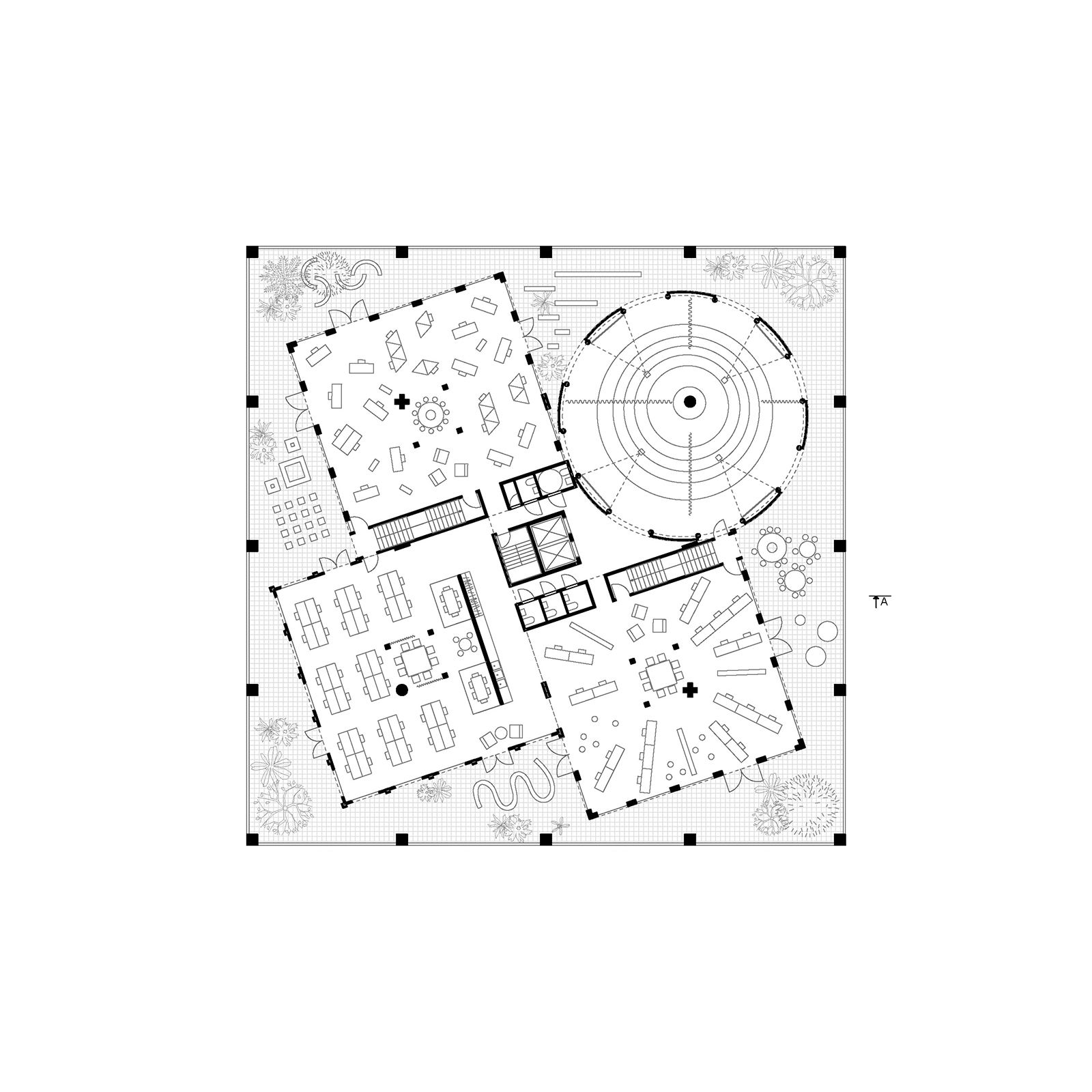 SOCIAL PLANT - a proposal for the future office prototype to reduce the use of concrete.
Concept proposal
2019
envisions the future of built environment based on the context of climate, social and economic challenges the world is faced with today. Recognising the collective knowledge obtained through centuries, we aim to refine the essential by eliminating the redundant. Creating the value through the means of sustainability, conscious design and social awareness is the fundamental principle of our work.


AFTER PARTY is an architectural practice founded by Giedrius Mamavičius and Gabrielė Ubarevičiūtė. We operate globally and act as a platform to bring forward the relevant research.

Giedrius Mamavičius (1989) and Gabrielė Ubarevičiūtė (1990) graduated in Architecture and Urban Design in 2012 and since then has been working in several architecture practices around the world. In 2016 they have joined OMA Hong Kong where both have worked on and lead large scale masterplaning as well as architecture projects in China and South East Asia. At OMA they were working with China tech giant Tencent, developed Startup City Masterplan - Unicorn Island, office highrise complex in Shenzhen and other projects.

Prior to that they have been leading architects at BIG Bjarke Ingels Group in Copenhagen for 3 years, working on projects primarily in Europe, USA and the Middle East, such as Google HQ in London, Expo signature pavilion in Dubai, mixed use highrises in Singapore and Frankfurt, as well as small cultural projects in Denmark.


We are open to work / collaborate / party with you.
Reach us at:


office@after-party.eu
Vilnius, LT